Tiger XT
Handheld VOC Detector – Rapid accurate detection of Volatile Organic Compounds (VOCs)!
The Tiger XT's photoionisation detection (PID) technology has been independently verified as best performing on the market for speed, accuracy, resistance to humidity and contamination, thanks to its patented Fence Electrode Technology. Its patented Fence Electrode Technology and anti-contamination design ensures optimal performance within humid and heavily contaminated atmospheres, extending run time in the field.


Enquire Now
Download Brochure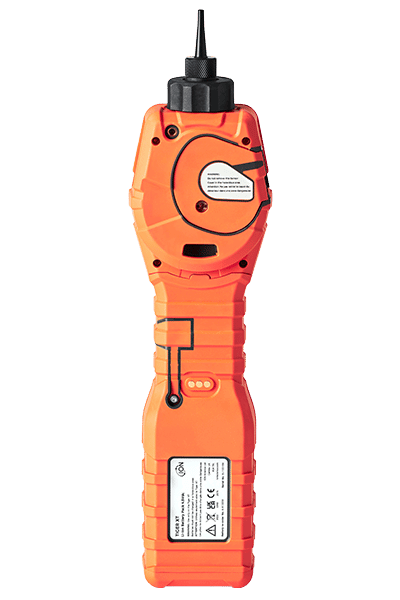 Features
The Tiger XT is the most advanced handheld VOC detector on the market with the widest measurement range, accurately detecting gases down to 1 part per billion (ppb) up to 20,000 part per million (ppm). Tiger XT has the fastest response time on the market of just two seconds, and is as quick to clear down. The Tiger XT handheld VOC gas detector can detect over 750 VOCs and toxic compounds!
Key Features
Improved robust design can withstand harsh environments
Large internal gas table with over 750 VOCs & toxic compounds
<2 second response time, one of the fastest and most accurate on the market
Instantaneous alarms,

RED

&

AMBER

with loud 95 dBA sounder
Humidity resistant and anti-contamination design ensures optimal performance

Typical Applications
Environmental Monitoring
Soill Contamination Detection
VOCs in Landfill
Confined Space Entry
Emergency Response
Wing Tank Entry
Medical Gases within Hospital
Fugitive Emissions
5 Year Extended Warranty
Step 1) Purchase an ION Science Tiger VOC Gas Detector
Step 2) Register your instrument here within one month of purchase
Step 3) Receive a 5 year extended warranty certificate!
Low cost consumables including filters
An integrated torch designed for dimly lit areas
Flashing LEDS (Low & High alarms)
Loud alarms (Sounder 95 dBA at 300mm)
A large, clear backlit display for easy viewing in any light condition
Large clear keypad designed for one handed operation
Li-ion battery life up to 24 hours (charge time 8 hours)
Intrinsically safe and meets ATEX, IECEx, North American and Canadian Standards
Upgradeable Features
The Tiger XT is fully upgradeable, allowing you to add further functionality if required. Upgradable features include Health and Safety mode, PPB Sensitivity, Data Logging, Single Log Only (Push to Log) and Multi Log Only. Tiger XT is fully upgradable without having to return the instrument to the factory.
What's in the case?
Our standard kits contains the following:-
Tiger XT Instrument
Tiger XT Accessory Kit
USB Cable
Mains Adaptor with Multiple Plug Adaptors
Quick Start Guide
Warranty Registration Card
Calibration Certificate
Safety Notice
Specification
Value
Minimum Resolution
10.6 eV: 1 ppb or 0.001 mg/m3***
11.7 eV: 0.6 ppm (600 ppb)***
Detectable Range**

10.6 eV: 1 ppb up to 20,000 ppm***

11.7eV: 9,000 ppm***#

Response Time

10.6 eV: T90 < 2 seconds

11.7eV: <6 seconds

Accuracy***

10.6 eV: ± 5 % display reading or ± 1 digit***

11.7 eV: ± 12 % display reading***

Approvals

II 1G Ex ia IIC T4 Ga

Tamb = -25 °C ≤Ta ≤ +45 °C (with lithium ion battery pack)

Tamb = -25 °C ≤Ta ≤ +40 °C (with alkaline battery pack)

IECEx ITS 22.0025X ITS-I22ATEX35111X

ITS22UKEX0635X

3193491 conforms to UL Std. 913, 61010-1 & Certified to CAN/CSA Std. C22.2 No. 61010-1

Class 1 Division 1. Approval for Groups A, B, C & D, T4

Battery Life
Li-ion: life up to 24 hours, charge time 8 hours
Alkaline: 3 x AA, typically 8.5 hours life
Lamps
10.6 eV Krypton PID lamp (standard)
10.0 eV and 11.7 eV available
Data Logging*
120,000 points including date and stamp
Communication
Direct USB 1.1 communication
Calibration
2 point and 3 point calibration (via calibration kit accessory)
Alarm
Flashing LEDs Amber (low alarm) Red (high alarm)
Sounder 95 dBA at 300 mm (12″)
Vibration on alarm
programmed TWA and STEL*
Flow Rate
≥ 220 ml/min (with blocked flow alarm)
Humidity
0-99% RH (non condensing)
Protection
Designed to IP65
EMC tested to EN61326-1:2013, EN50270:2015 & CFR 47:2008 Class A
Weight & Dimensions
370 mm (H) x 91 mm (W) x 60 mm (D)
870g
* Depends on model and gas.
** Maximum reading is obtained with some analytes such as ethanol.
*** Specifications are based on calibration of isobutylene at 20 ° C and 1000 mBar. All specifications shown are at the calibration point and under the same environmental conditions.
**** Based on continuous operation.
# For indicative measurements only. Quoted accuracy achievable up to 2,000 ppm. For more accurate detection, calibration around the concentration of interest is recommended.
Download Brochure
""We needed a cost effective VOC instrument that was accurate, repeatable and user-friendly as our older one was cumbersome and difficult to use. The ION Science Tiger, purchased from Shawcity, fitted our ergonomic requirement whilst providing an affordable and reliable replacement."

Philip Milne, Clinical Embryologist, Ninewells Hospital Assisted Conception Unit

Ninewells Hospital chooses the ION Science Tiger
View Case Study
View All Case Studies
View All Testimonials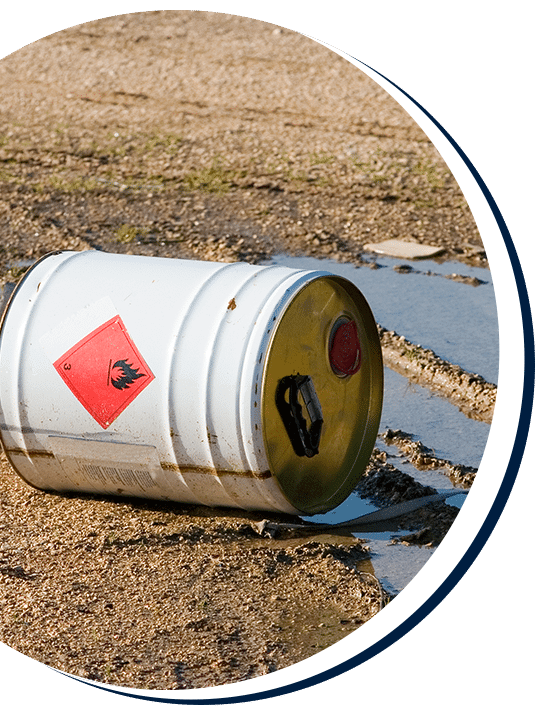 ""We conduct subsoil investigation so it is very important to have in situ information of polluted soils to help us decide the best place to take a sample. Our technical teams work on outdoor sites during all weather conditions so the Tiger's humidity resistant sensor was the most important feature for our business. Of course, the anti-contamination design was also vital to avoid cross pollution and ensure data integrity."

Albert Sabanes i Fiter, Director de projectes at Geoambient

Geoambient chooses Tiger for humidity resistant sensor
View Case Study
View All Case Studies
View All Testimonials
Downloads
For supporting resources for the Tiger XT handheld VOC detector, please see below.
Tiger XT Handheld VOC Detector Accessories and Replacement Parts
There are a number of accessories and replacement parts available for the Tiger XT handheld VOC detector, which can be found below. Please contact us if you would like more information or to place an order.
If you have any questions related to the Tiger XT handheld VOC detector, please view our frequently asked questions.
Tiger XT Handheld VOC Gas Detector Enquiry Form
Please complete the form below and a member of our team will contact you shortly.
Global Distributors
All ION Science distributors are trained to the highest standards to provide you with access to our product portfolio locally, along with the best possible service and support. Find your local representative.